It's decided, you're going to buy a sailing boat! You've probably thought about it a great deal, because buying a boat is a big step. Now you have to choose your sailing boat: it's important to be sure of yourself and not make a mistake. Wondering how to select the right sailing boat? To help you choose and ensure you enjoy your sailing to the full, Band of Boats has some advice on how to choose your future vessel. If you're not sure which model to choose, asking the right questions can help.
Decide your sailing programme
As a buyer hoping to find the right sailing boat, start by asking yourself what you want. First, think about your future sailing:
What kind of sailing do you want to do? Would you rather go on calm, leisurely outings or do more intense competitive sailing, such as regattas?
How fast do you want to sail? Are you planning to go out in the evening for a drink, to sail for the day or a weekend, to go away for several weeks or to live on board?
Also ask yourself about your sailing area:
Where do you want to sail? Do you intend to stay in coastal and mid-shore areas or do you plan to go further offshore, or even to sail around the world in a sailing boat? In the area you want to sail in, are there any shallows and do you need a shallow draught to sail in shallow water?
Depending on the answers to all these questions, you will be able to start narrowing things down to one or more types of sailing boats.
Determine your budget
When buying a boat, it's essential to take stock of your wallet. You boat choice will be influenced by your budget and financing solutions.
How much are you willing to invest in the boat of your dreams?
Do you want to buy it in cash or on credit? If you need a loan, is a down payment required?
What would be your ideal monthly repayment amount?
When deciding your budget, as well as the purchase price, take into consideration the costs associated with the sailing boat: maintenance, winterising, insurance, mooring and equipment can also be significant.
Good news: there are sailing boats for every budget!
Think about your crew: who will you sail with?
Sailing alone, as a couple, or with family or friends are all very different. When choosing your sailing boat, you must think about the people you're going to have on board.
Will you be sailing solo or will you have crew members? ?
Are they all experienced or are there novices?
Will you be taking children with you?
Depending on your crew, you will need a sailing boat with more or less space, and offering more or less comfort and safety. A liveaboard boat will be particularly suitable for for travelling with children or people with mobility difficulties. Conversely, a small light sailing unit won't accommodate more than two people and will provide sailing conditions suitable for sport.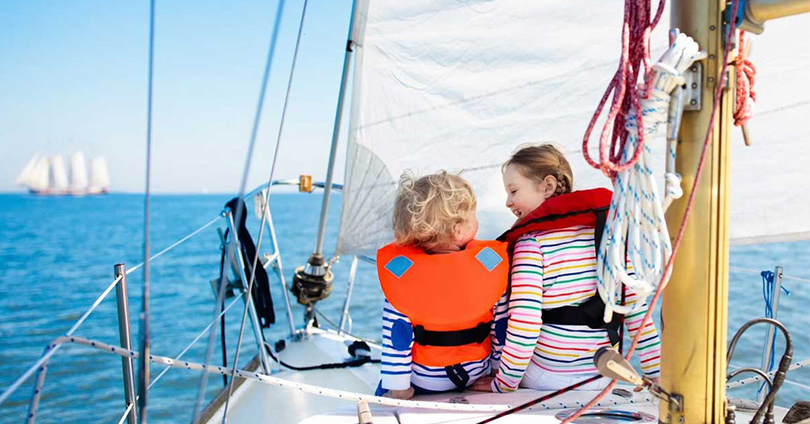 Think about your berth and winter storage
When choosing to buy a sailing boat, you should also consider where it will live. It's important to know that the costs can vary greatly depending on the solutions offered!
Would you like to store your boat in port or at anchor
Do you want to leave your vessel in the water so you can sail all year round?
Would you rather put your boat on dry land for the winter, in a yard or in your own garden?
Keep in mind that waiting lists for a port slot can be very long: it can take decades to get one. The price of a berth is usually determined by the type of boat, its size, the space and the services required.
Boats for sale with berths
You are planning to buy a boat and you don't have your berth yet?
Check out the ads for boats for sale with a berth now!
Which size of sailing boat to choose?
If you're wondering which size of boat to choose, you should know that the possibilities and constraints vary between small and large boats.
A small sailing boat can be easily launched and taken out to dry, moved on a trailer or winterised in the garden. Although it's possible to sail them on lakes, confined waters or coastal areas, the category of these boats often restricts the possibilities for offshore sailing.
Larger sailing boats are generally better able to manage the waves. They benefit from better liveability and greater sailing comfort. From a certain length, 8 to 9 metres, boats start to be habitable: a comfortable saloon, a dedicated kitchen area, a toilet with a shower or a true cabin can really make a difference. An 11-metre sailing boat is often comfortable enough for life on board as a couple or family.
Also consider that the larger the boat, the higher the costs for ports and maintenance! When it comes to refits, for example, the cost of antifouling depends on the length of the boat and can quickly add up.
What are the different types of sailing boats?
Monohull, catamaran or trimaran… Don't know which boat to choose? To make your choice, it's important to know that the different types of boats offer different sailing and living conditions on board. Costs for maintenance, insurance and mooring can also be very variable between monohulls and multihulls.
Monohull or multihull?
Monohulls are the most common choice for a first-time boat buyer. Dinghies and keel boats are the most common vessels on the water! They have a pleasant feel, are cheaper to buy than multihulls and generally require less maintenance.
Aboard a multihull, the sensations are very different from those on a monohull. Sailing motions are not the same: multihulls are generally more stable. With their shallower draught, they can anchor closer to the coast. But the sailing is generally less exciting and the pleasure sailor loses out on some thrills. Also, a multihull doesn't go upwind as easily as a monohull.
When choosing between a monohull and a multihull, you also need to consider the harbour location: multihulls take up more space and their mooring generally requires a larger budget.
Multihull: catamaran or trimaran?
Multihulls are divided into catamarans, which have two hulls or floats, and trimarans, which have three. These two types of sailing boats are obviously different.
The catamaran offers better liveability with more space: the interior of the two hulls is fitted out, and a large saloon or lounge connects the two. Also, crews who wish to live on board usually choose this type of boat.
On a trimaran, only the central hull is habitable: the other two are only used to balance the boat. That said, you benefit from more speed on the water, as well as a tenfold increase in sensations. Interested in multihull sailboats? Discover the different listings of used catamarans and used trimarans for sale on Band of Boats.
Monohulls: what type of rig to choose?
Not all sailing boats are alike, and it's the rigging that will make your boat look good when sailing!
The purchase of a sloop, ketch, cutter, yawl or schooner will determine how your sailing trips go: for example, having one or more masts on your sailing boat doesn't require the same sailing effort.
To choose your rig, answer a few more questions:
Will you be sailing solo or with a crew?
Do you prefer to have sails that are hanked on or furled?
Are you prepared to go to the foot of the mast for manoeuvres or do you want to be able to adjust everything from the cockpit?
Also, the maintenance operations for different rigs are not done at the same frequency, and do not require the same skills and the same budget.
Which hull material to choose for your sailing boat?
A fibre, wood and metal hull all offer different sailing conditions and sensations. Each material has its advantages and disadvantages!
Sailing boats with fibre hulls are the most common and the cheapest, but also the most fragile. Metal hulls, made from steel or aluminium are stronger and harder-wearing. They are more suitable for offshore sailing and extreme conditions, but also more prone to electrolysis. Wood is often very attractive, but requires a lot of maintenance and adds considerable weight to the vessel.
When choosing the hull material for a sailing boat, it's again necessary to consider your future sailing programme and your financial options. We also invite you to consult our article : Aluminium or polyester hulls : What are the pros and cons?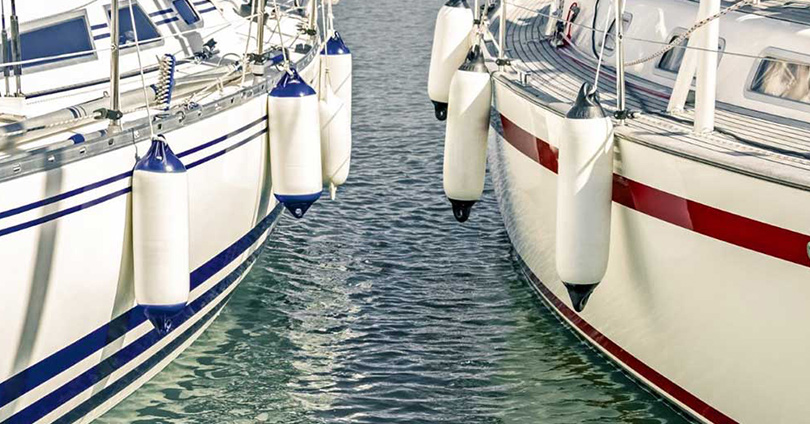 Second-hand or new boat?
Chosen your future boat model? Whether new or used, the price will vary. This is how you can work within your budget!
Having a boat built and buying it new often allows the pleasure sailor to select different options: choose your layout, the materials used, the level of finish… As with a car, being the first owner can be rewarding and reinforces that feeling of exclusivity. The possibility of benefiting from guarantees is also a major advantage of this type of purchase.
A second-hand boat with one or more years of sailing experience will have lost some of its value. Choosing one of these will often reduce the cost of the purchase! During the transaction, the seller will also be able to tell you about their experience on board and the behaviour of the vessel to help you get to grips with it.
Beware, however, that while the price of many boats decreases over the years, this is not the case for all. The value of some models doesn't really decrease over time. Also remember that as the years go by, sailing boats may require more maintenance, and therefore an older boat may incur additional costs. Finally, while buying a new sailing boat can take time, buying a used sailboat can be done much more quickly.
Become a sailboat owner
Discover the ads of new and used sailboats for sale!
How to buy a sailing boat?
Have all these questions helped you narrow down your choice? Now wondering how to buy a new or used sailing boat? As with a car, you can buy a boat from a dealership, a professional reseller or a private owner. Check out Band of Boats your website for buying and selling new and used boats, to get an overview of all the models available on the market. No doubt you'll find a rare gem or two among them!
Do I need a licence to sail a sailing boat?
The owner of a sailing boat can sail without a licence on confined waters or at sea, regardless of the type of sailing boat. At present, there is no obligation to have a boat licence.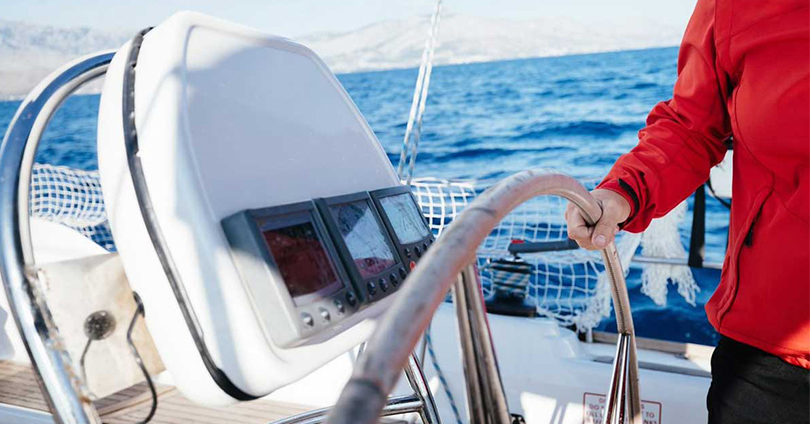 What are the best sailing boat brands?
People often wonder what the best boat brand is. It all depends on your tastes and your sailing plans! However, the most popular sailboat manufacturers are:
They have decades of experience and build very good boats. Each model is released in large numbers, and it's not usually difficult to find second-hand versions. Their designs often appeal to pleasure sailors, and their sailing performance and comfort on board are widely valued. For aluminium sailing boats, boats from the Alubat and Garcia Yachts shipyards are less numerous but particularly popular.
Which boat to start with?
Have little or no sailing experience and wondering which initial sailing boat to buy? We have a few more tips for you.
For a first purchase, don't spend too much: a small sailing boat will be more affordable and allow you to learn how to steer, adjust the sails and manoeuvre in port without too much difficulty. It won't require too much technical and physical skill, so you can easily get the hang of sailing. With a boat you can go out on often, you can gain experience and feel more confident. Finally, with a vessel that will go on a trailer, you can perfect your skills in different sailing areas.
Conclusion
The last piece of advice we can give you is talk about your purchase project with other people! There is no better way to choose a sailing boat than to discuss it. Stroll around harbours, attend sailing events and visit as many different vessels as possible. Pleasure sailors and professionals will provide you with relevant feedback and valuable advice to help you make the right choice.
You may also be interested in these articles