With the average time to get a berth in France currently around five years, what's it like to buy or rent one elsewhere? Great Britain has extensive waterways with plenty of interesting things to discover. What does it cost to get a berth in Great Britain? Great Britain is the home of yachting and pleasure boating. It has many private marinas and ports, most of them on the country's south coast.
The Solent (the strait between England's south coast and the Isle of Wight) and the mouth of the River Hamble are the settings for the country's most extensive nautical facilities and attract boats from all over the world during numerous regattas such as Cowes Week.
Marinas are mostly run by private companies, the biggest of which own around ten. These companies offer significant discounts on blocks of hire time (years) paid for in advance. It's a bit like our French berth leasing system, but without the risk: what happens to berths at the end of contracts in France? Berths are expensive in the south of the UK. If you want, you can also discover our ads of boats for sale with their berth.
1. Brighton, Brighton Marina
Located to the south of London, Brighton is probably the most important seaside resort in Britain.
With 1700 berths, Brighton has the biggest marina in Great Britain. It also has a 60-tonne boat lift, a cinema and a bowling alley!
Annual rent:
12-metre sailboat: €6,232 or 5702,03£
10-metre sailboat: €4,485 or 4103,60£
Available berths: No waiting list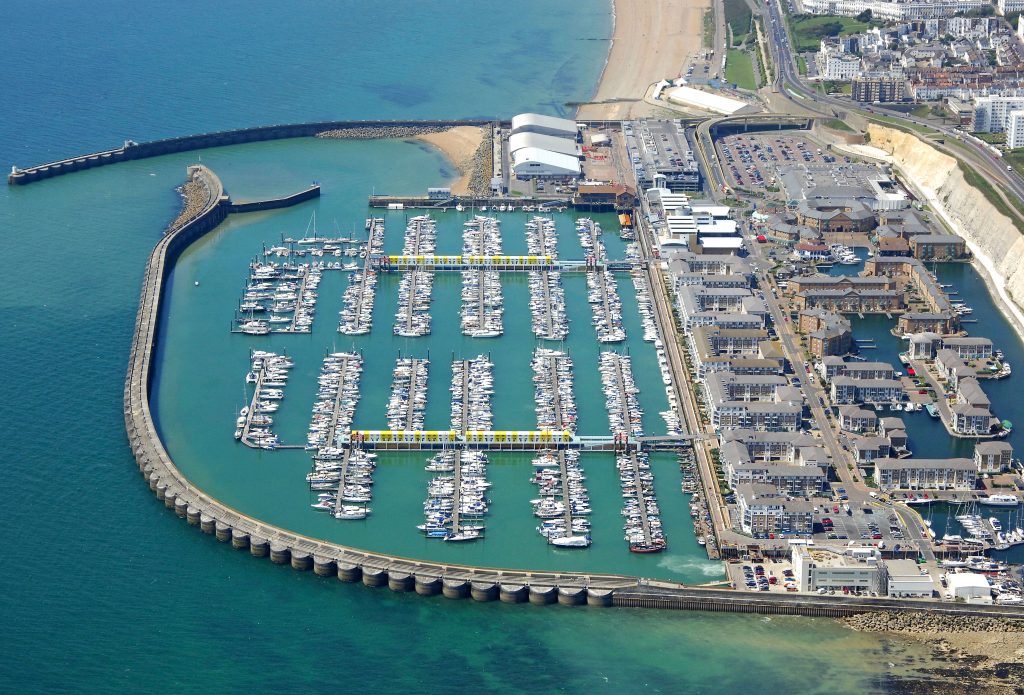 2. Poole, Poole Quay Boat Haven Marina
Poole lies to the west of the Solent in Dorset. It has a long nautical history and is one of the biggest marinas in Britain, after Brighton. It's also a popular nautical location.
Annual rent:
12-metre sailboat: €10,092 or 9233,78 £
10-metre sailboat: €8,690 or 7951,01£
Available berths: Two-year waiting list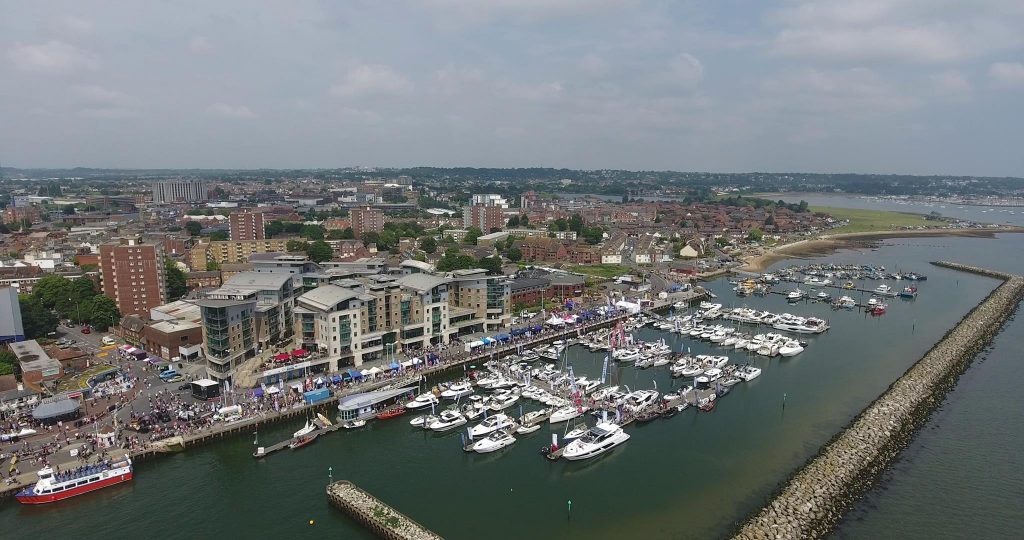 3. Portsmouth
Portsmouth is probably one of the most famous ports in the world. It sits on the Solent and is home to one of the British Navy's biggest bases and various port facilities.
Portsmouth, Gosport Marina
Located at the entrance to Portsmouth Port, Gosport Marina makes Portsmouth city centre accessible by ferry.
Annual rent:
12-metre sailboat: €7,398
10-metre sailboat: €6,325
Available berths: One-year waiting list
place of port for sale in Great Britain
– Gosport Marina (Portsmouth)
Berth for a 15-metre sailboat, valid for 48 years, €100,000 or 91454,50£.
– Port Hamble (River Hamble)
Berth for a 10-metre sailboat, valid for 17 years, €32,500 or 29722,71£.
– Torquay Marina
Berth for a 10-metre sailboat, valid for 15 years, €29,000 or 26521,81£.