Your boat is your companion when you set off and head for the open sea, but your best friend in discovering magical places is the dinghy! In addition to its role as a shuttle that connects you to shore, it can be used for other things, such as fishing and diving. Band of Boats explains how to choose this small vessel.
1. How to choose the right dinghy ?
Before investing, use a tape measure and measure exactly how much space is available to store it, whether on davits, the deckhouse, or the well deck. Never forget that the storage capacity defines the size of the dinghy. As a general rule, a 2.50-m dinghy is sufficient for a boat of less than 12 metres, but for a monohull of more than 12 metres, it can be around 3.5 m long. For a catamaran or trawler at least 15 metres long, you can have a comfortably-sized dinghy.
2. What are the different types of dinghy ?
There are six different categories of dinghy :
Inflatable kayak: For a small boat with a small crew (1 or 2 people), the inflatable kayak is the low-cost solution. It is manoeuvrable, fast, and takes up little space on board. The kayak is equipped with solid paddles, and lets you observe marine wildlife without scaring it. The main drawback remains its low payload capacity, which makes a difference when bringing large quantities of provisions on board.
Band of Boats chooses: KAYAK SOLAR 410 GUMOTEX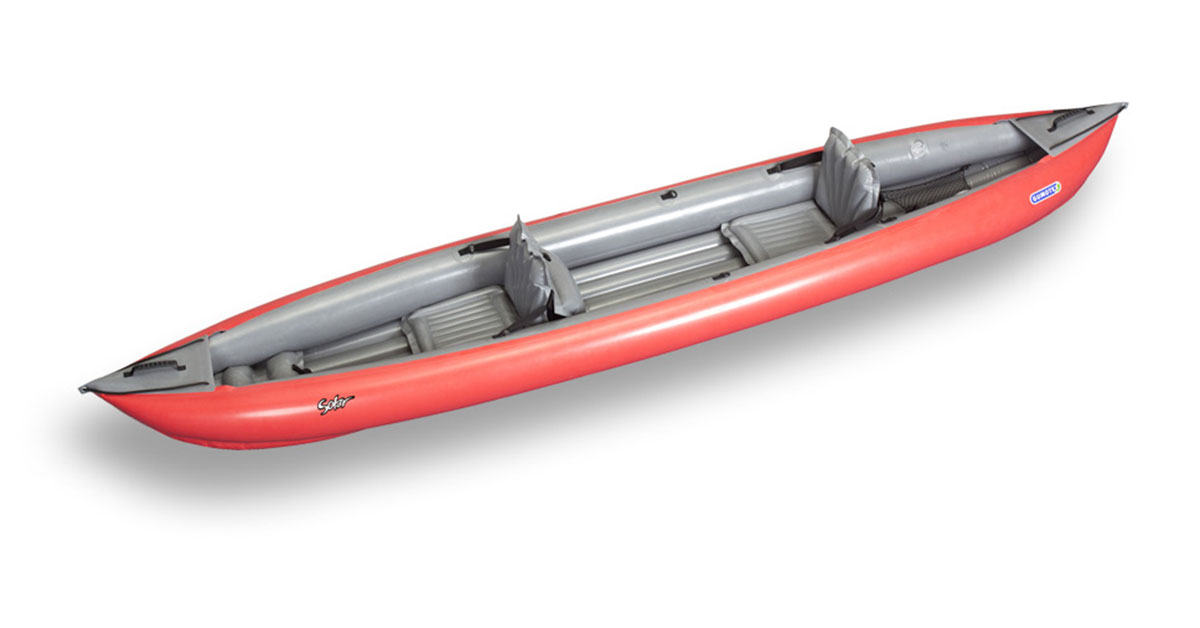 Rigid dinghy: This is an occasional dinghy, mainly used to return to your boat at its mooring. It can have whee at the stern for easy launching and transportation from the beach.
Band of Boats chooses: BIC SPORTYAK 213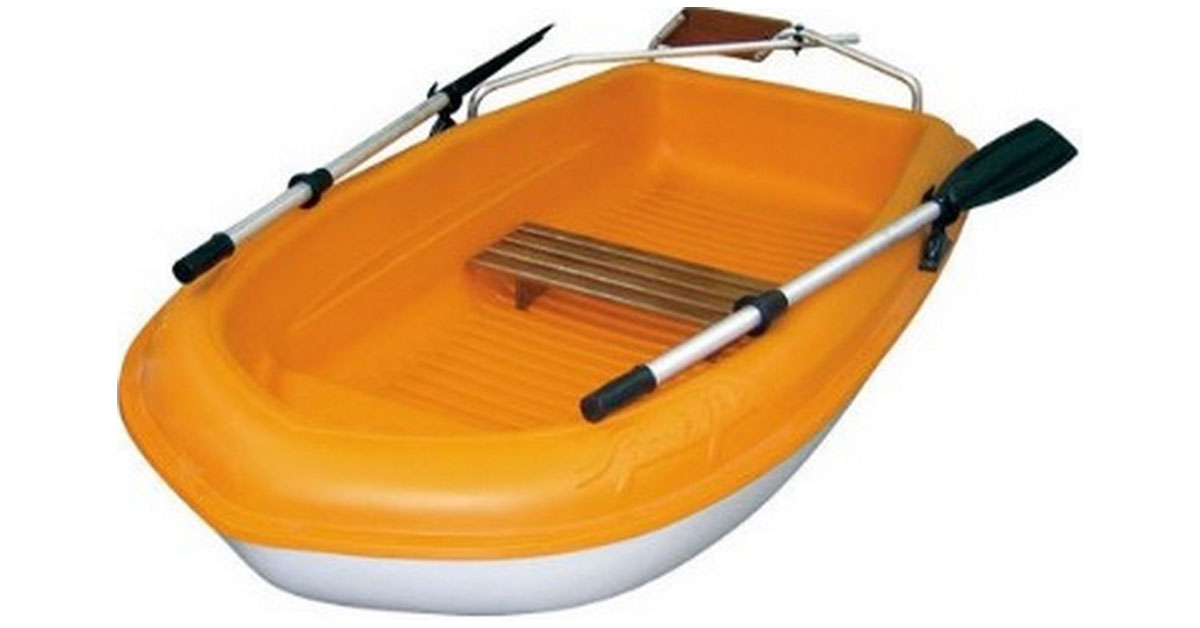 ---
Inflatable dinghy with slatted floor : This is a lightweight dinghy that is easy for one person to transport. When rolled up, it is easy to stow in a locker. Its flat bottom is not favourable in choppy waters, but it provides stability. This dinghy should be ruled out for use on a cruise, because it is fragile and has limited marine performance.
Band of Boats chooses: BOMBARD AX2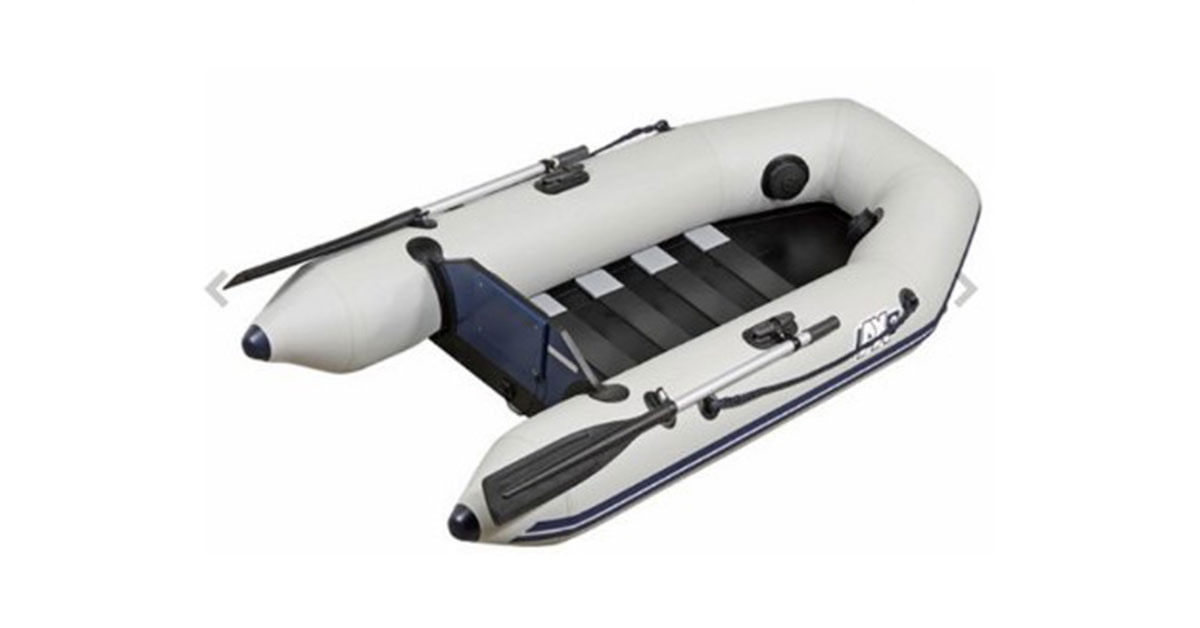 ---
Inflatable dinghy with inflatable floor : This is as compact as the dinghy with slatted floor. Thanks to its V-shaped inflatable bottom, it rides well through choppy waters and has good manoeuvrability. This dinghy is a little more expensive and requires more time to launch, but its performance is impressive.
Band of Boats chooses: 3D TENDER VIB AIR 210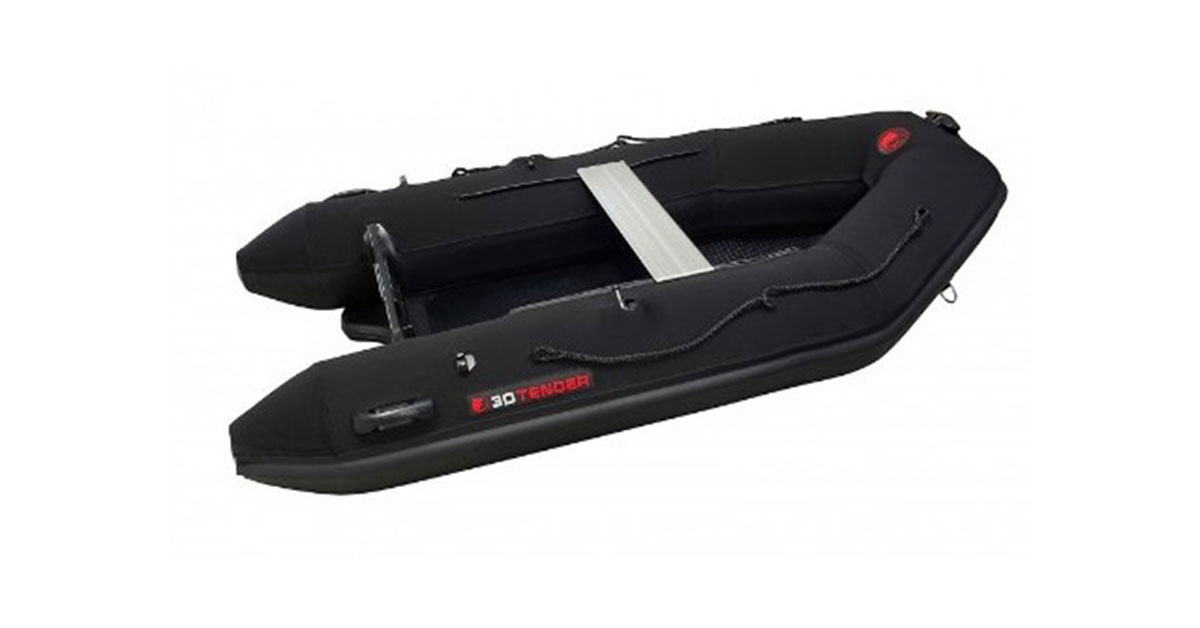 ---
Inflatable dinghy with aluminium floor : More stable and with better performance than its comrades, this dinghy nevertheless requires significant storage space. It is ideal if you are looking for a hard floor that can withstand transporting heavy equipment. It is stowed upside down on the bridge or on davits.
Band of Boats chooses: PLASTIMO MX 310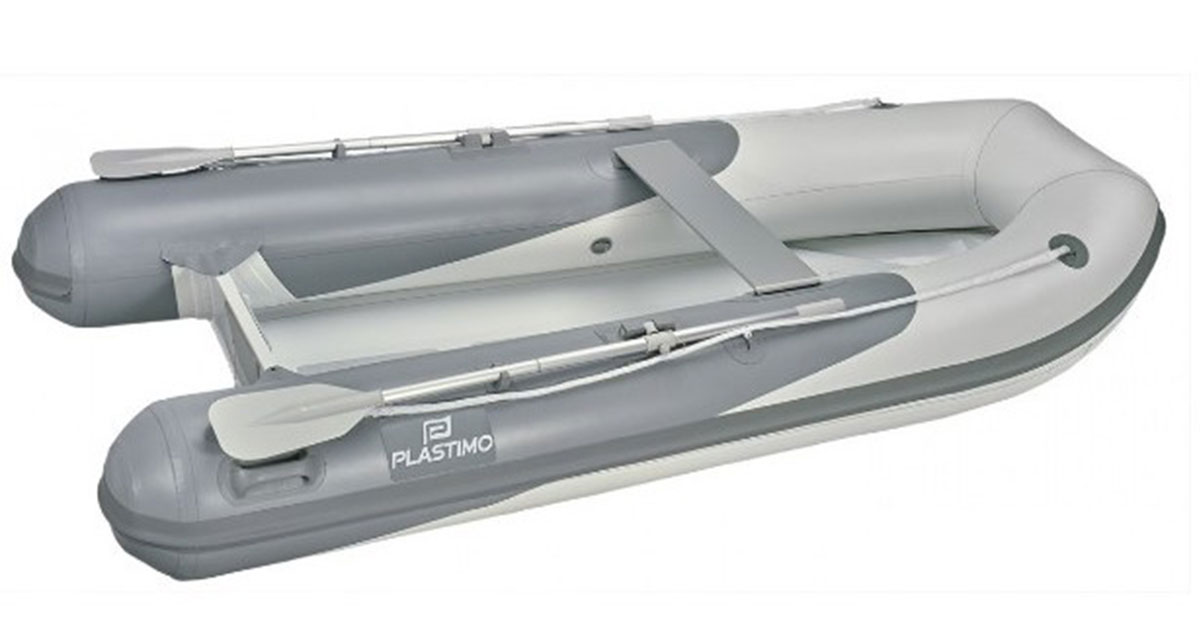 ---
Semi-rigid dinghy : This dinghy has the best handling properties and the most secure feel thanks to its polyester (or aluminium) hull bottom. It is also the most expensive one. It is generally stowed on davits because of its size, or in a dinghy garage in the case of bigger boats.
Band of Boats chooses: VALIANT 320 SWIFT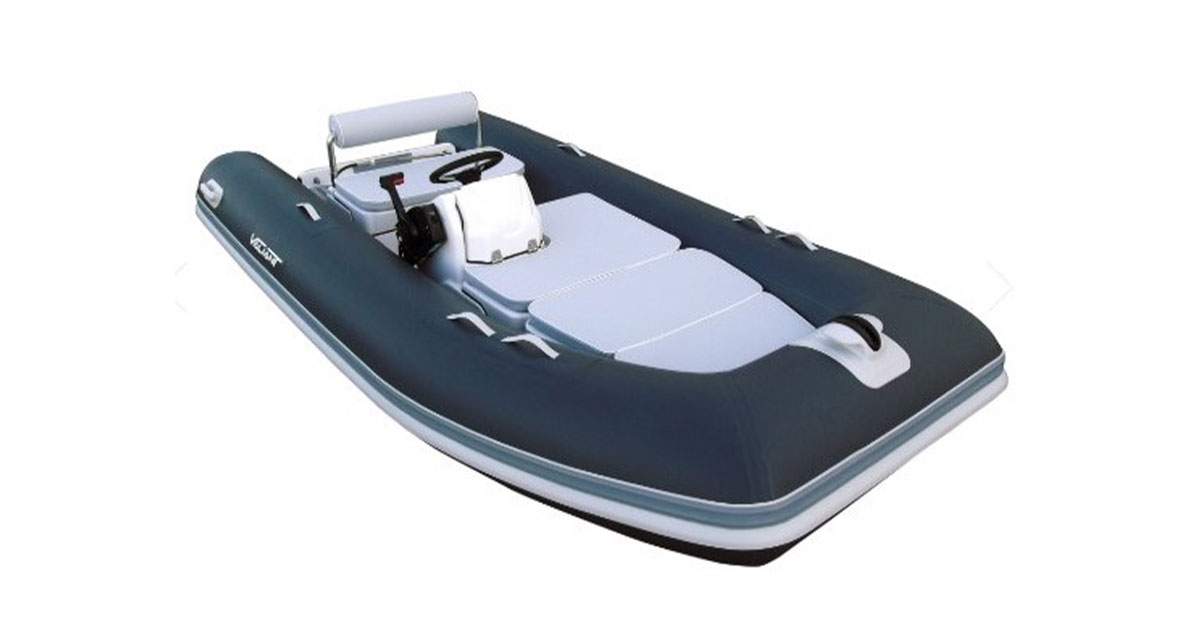 3. What to remember before buying a dinghy
There are two possible fabrics for the inflatable floats: PVC or Hypalon. PVC has the advantage of being inexpensive, but it has poor resistance to UV. Hypalon is the converse: more expensive but with low sensitivity to UV. PVC is good value for money, but it is preferable to choose Hypalon,
How your dinghy is powered is another important factor. Above all, do not exceed the maximum recommended power, because this could damage your vessel. Most dinghies are around 3 metres long and have a 3 to 5 HP engine.
Once your dinghy is on board, make sure to comply with safety rules. For short outings in fair weather, your boat can tow the dinghy, but this should only happen very occasionally, because the weather is unpredictable. For long distances or a brisk wind, your dinghy must be firmly attached upside down to the bridge or hung from the davits. And for long voyages or in bad weather, it should be deflated and stowed on board. For large vessels equipped with a garage, the question does not even arise.
Find the boat of your dreams among our thousands of used or new boats ads on Band of Boats !