Are you a sailing enthusiast looking at affordable options? But there are many parameters and options: available time, experience, areas you're planning to sail in, preferred type of boat, finance, sailing habits… Here are a few tips to help you make the decision that will suit your lifestyle best.
1. Chartering or buying: criteria for making the right choice
Available time:
The first variable to factor into your decision is time. One question is fundamental to your decision-making and that is: how many days do you want to sail each year? In addition to professional constraints that reduce the number of weeks available, you also need to consider what your family's wishes and preferences are as well as what you'd like to do plus other travel opportunities, such as invitations to go sailing on other people's boats.
If you don't sail for more than three weeks a year, unless you've suddenly been smitten by sailing mania, chartering is undoubtedly the best solution. Not only is this the most economical option, it also means you can change your destinations and the type and size of boat you choose freely.
Sunsail runs flotillas for couples or groups where you can meet new people and where there's a flagship guiding you. These experiences are an ideal opportunity to help you make your choice, whether you decide to go ahead with purchasing a boat or opt for a summer rental. It's also a great way to try out recent models of boat that are perfectly equipped and maintained, so if your heart is set on catamarans, powerboats or sailing yachts, then this really is a must!
Budget and financing: :
What if the whole family is mad about cruising and your timetable has over three weeks a year free? Even though sailing is not immune to the inescapable societal trend that favours experience over ownership, owning your own yacht remains a dream for many of us. However, unless you're enjoying a happy retirement or a well-deserved sabbatical, buying a yacht to sail for even two or three months a year won't really give you a good return when realistically analysing the cost of ownership and the constraints of a boat that you are fully responsible for.
There are many costs involved including maintenance, equipment, insurance, berths, time needed to get the boat back on the water before departure and to prepare for it to return before a long lay-up, etc. When you add them all up, the demands involved in buying a boat require a substantial budget and are a real investment.
Are you ready to buy?
Discover new and used boat ads close to you
The areas you want to sail to:
In addition to these perfectly rational and quantifiable constraints, you have a sailing area that is limited to your home port, or you'll need to find new shelter each season or several times a season.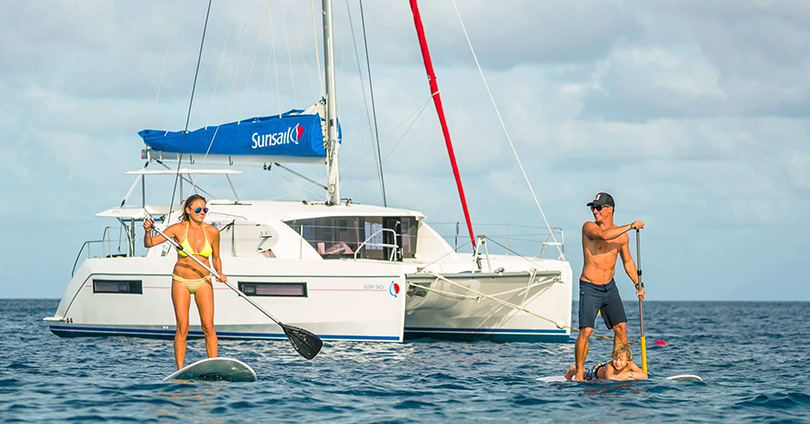 Maintenance:
There's also the added stress of knowing that your boat has no one on board to look after it, maintain it and protect it from the vagaries of the weather. Your boat's unpredictable condition on your next departure and potential technical problems could disrupt or even jeopardise your entire cruise programme, and could also affect the atmosphere on board and your morale remotely.
2. Charter management: a compromise between leisure and a source of income
Somewhere between simply renting a boat and the major commitment of full ownership, a charter management contract often gives you the best of both worlds. Frequently seen as an intermediary solution before taking the plunge into property ownership, the charter management programme has so many benefits that the vast majority of owners return to the same formula with a new unit.
There are so many advantages to it! This contract enables you to alternate between periods when you can enjoy your boat and rental periods, which are an immediate source of income. Access to a berth and boat maintenance are also made easier because these are taken care of by the charter company.
By entrusting the management of your boat to a specialist company, you can also release yourself from the constraints of maintaining and chartering it. This means you can devote more time to other activities, with the assurance that your boat is being looked after by professionals. This includes finding lessees, managing reservations, regular upkeep, maintenance and any repairs.
What's more, by opting for charter management, you can increase the number of sailing spots and boat models you can try out. The companies offer you the use of your boat or another belonging to their fleet to sail both in your country and abroad. With catamarans, sailboats, motorboats and more, there are all sorts of boat in the fleets of charter management companies. This is a real bargain if you want to set sail for new horizons when cruising or find the model that's right for you!
Would you like to become a boat owner?
Find the boat that's right for you from our 8,000 ads!
3. Sunsail, the leader in charter management
With 50 years' experience in charter management, Sunsail offers the latest models of monohulls and catamarans under charter management across a wide choice of destinations for owners. Who wouldn't want to spend Christmas and New Year with their family in the Caribbean on a catamaran, spring with friends in the Seychelles on your favourite shipyard's latest model, and summer with your loved ones on a monohull in Croatia? With Sunsail and the many destinations it has to offer, you can maximise the visibility of your boat and the opportunities for chartering in popular locations.
Thanks to its two charter management programmes (with a fixed income or purchase option), the owner benefits from a guaranteed monthly income or a more competitive buy-back price, while enjoying three months' sailing a year as this is included in the contract.
In short, wherever you happen to be in the world, you will be received and advised with the utmost professionalism by our team, on a quality boat that's brand new and perfectly maintained. You'll have nothing to worry about all year round other than when, where and with whom you're going to sail. All you have to do is enjoy life!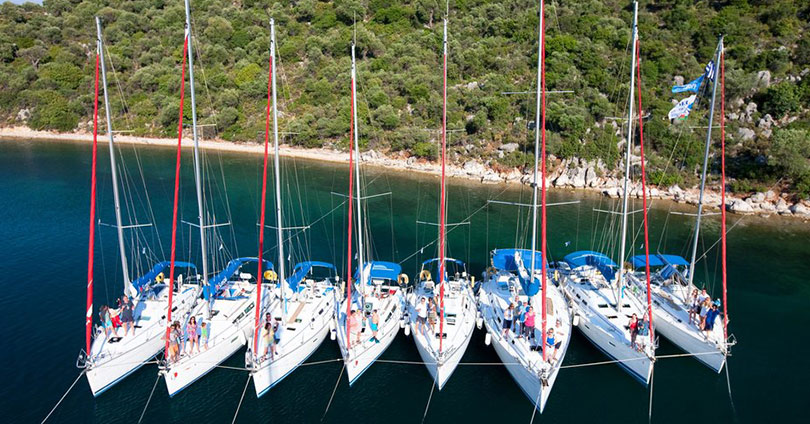 These articles may also be of interest to you