There's no shortage of gift ideas for boating enthusiasts: equipment, books and even water sports equipment or accessories. But finding the right gift for a boating enthusiast is not always easy. We wanted to offer you a list of original ideas if you need inspiration to please a boat-owning friend or relative.
1. A gift card for a nautical equipment store
New binoculars, a GPS, a waterproof bag, a balcony barbecue, sailing gloves…? Ideas are plentiful but choosing can be hard.
You can't go wrong with a gift card! So why not opt for a voucher from a nautical equipment store? This will give the recipient of your gift the chance to choose what they really need for their next sea trips. These specialised stores offer a large selection of accessories for boaters and their craft. In addition, with a gift card, you have the advantage of being able to choose the amount to offer, so it's a suitable gift idea whatever your budget!
2. A new tender or inflatable dinghy
Offer the chance to head off on an adventure! Perfect for discovering a new cove or exploring areas that are inaccessible by boat, an inflatable tender is an excellent gift idea for a new boat owner. It's small boat, useful for going fishing, for a boat trip or even for joining a boat at anchor. A tender is one of the essential accessories that a yachtsman needs to have. Depending on the needs or seafaring habits of the future recipient, you have the choice between several types of boat tenders: inflatable, semi-rigid, with slatted floor or rigid. You will find tenders to suit all budgets on Band of Boats. Also, remember to consult the ads for second-hand tenders to take advantage of attractive prices.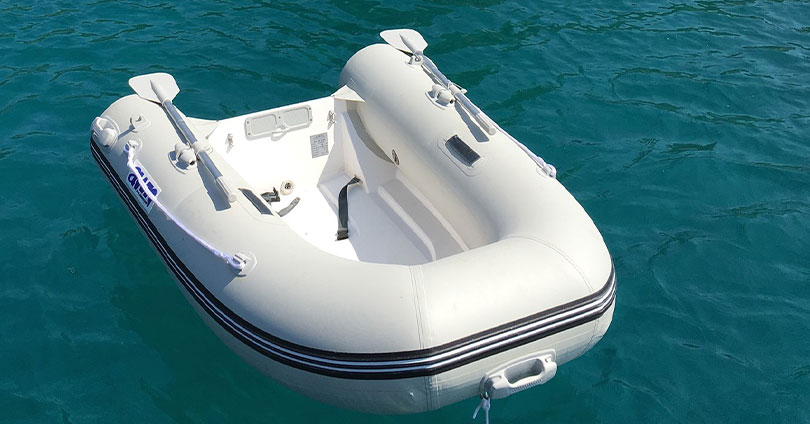 3. A Seanapps Retrofit kit for their boat
A fan of boats and new technologies? Seaapps is the perfect gift for you or your loved ones. With a mobile application and a box installed on board, Seanapps enables you to keep your boat ready to sail at all times. The recipient can, for example, follow their boat remotely, receive personalised maintenance reminders or access their navigation history directly from their smartphone.
Seanapps is compatible with all types of boats (sailboat, catamaran, motorboat), regardless of the brand or year of construction, thanks to the installation of the Retrofit Pack. The kit requires only a battery on board to operate.
With the purchase of a retrofit pack (€1319 incl. VAT), the subscription for the first year is free. The box is installed by an authorised Seaapps dealer. If you wish to offer this smart nautical gift, contact the Seanapps team at contact@seanapps.fr
4. A gift voucher for the boat licence
A Royal Yachting Association (RYA) course training and exam, such as the Yachtmaster licence, is a gift idea that is often suggested when people are thinking of giving an original gift to a boating enthusiast. In addition to enabling the recipient to learn to pilot a boat, you will be offering them the chance to access other nautical activities. Jet-skiing, for example, may require a boating permit.
The recipient of this gift may already hold his Coastal certificate, but did you know that there is also an Offshore certificate? In France, there is also a separate River certificate, permitting navigation on inland waterways, but in the UK, this is often paired with the Coastal certificate.
The Offshore certificate is an extension of the coastal certificate and allows navigation on the high seas. This type of licence permits the boater to travel further than the six regulatory miles offshore in either a sailboat or a motorboat. A perfect gift for someone who dreams of sailing around the world or undertaking a transatlantic crossing. Taking the offshore exam also gives the boater the chance to learn to navigate without the aid of electronic tools, use a nautical chart, calculate tides and drifts and know how to plot a course with a compass. An original and useful idea for sailors who want to sail far!
5. A subscription to a navigation application or a specialist magazine
There are many navigational aid apps and some, although free to download, offer paid subscriptions that provide access to additional features. An annual subscription to get real-time-updated sea charts or weather forecasts can be a very useful gift for a sailor. Your captain will then be able to enjoy their boat all year round.
And to ensure that they stay up to date, you can also opt for a subscription to a specialist sailing or boating magazine. The recipient will regularly receive all the news related to boating.
6. Advanced courses at a sailing school
Theoretical training is good, but it takes more than obtaining a boating licence to be a good skipper. Getting your boat licence ensures you know the rules for safe sailing. Nevertheless, getting some practical lessons can be a good training if you plan to buy a boat. Many sailing schools offer both beginner lessons and more advanced courses.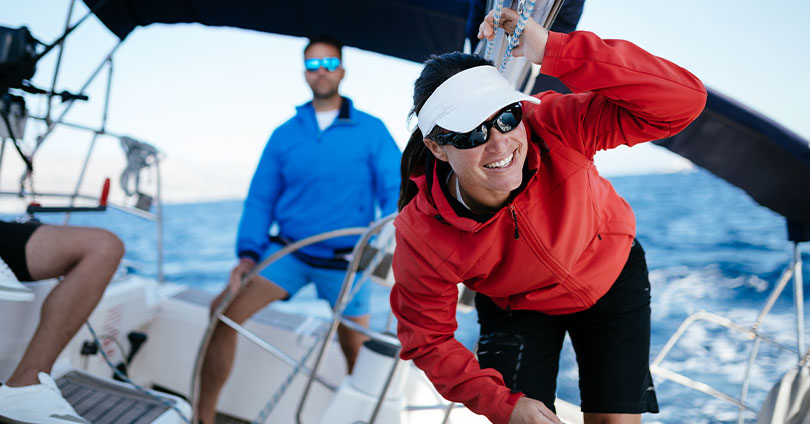 During these hours of training, your gift recipient will learn about using a VHF radio, manoeuvres (man overboard, arrival at the marina, mooring to a buoy) and good practices for preparing the boat for a sea trip.
The perfect opportunity for a boat enthusiast to do a refresher course. Opt for a gift voucher to give your recipient the chance to choose where they do this training. They will then have the opportunity to discover new destinations.
You may also be interested in these articles